Month of the Military Child
Students from military families share their unique experience growing up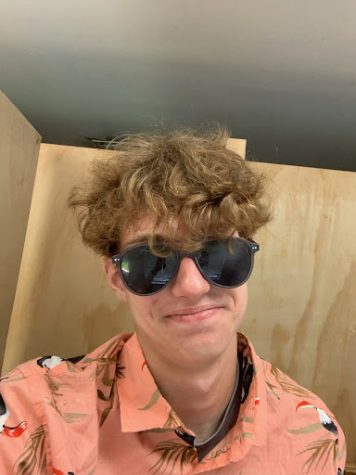 Henry Baldwin
My dad works active duty in the Air Force. Growing up with military parents is really no different than having civilian parents. The only catch is that they go away for a week or two. In some cases, it's a few months – not to mention having to PCS [permanent change of station] every few years. 
Having to PCS has been the most challenging part about being a military child. Having to get up and move within a short notice was difficult at first, but I've gotten used to it. I make sure to keep in contact with those I leave in other states. I've moved around 7 times while being a military child, only within the US. I think it has helped me become more resilient and up for more challenging situations.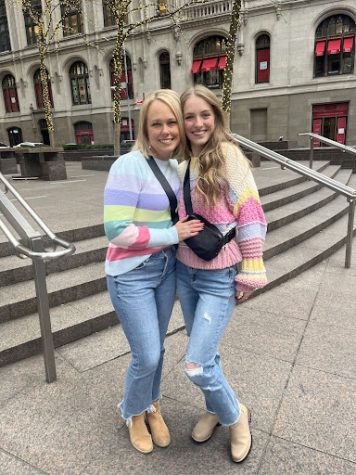 Adelyn Carneal
My dad served in the Marine core. He was gone [deployed] a lot of the time, so that was hard. My dad was stationed in places for like a year at a time, so he moved a lot. We would visit him back and forth, so that was hard. Obviously, I'm closer to my dad now because we're together more, but it was just hard to keep that relationship since he was gone for a year. And I'm not very good at communicating on phones. 
I didn't move a lot at all. I moved once; this was my move from Tennessee to Virginia. Making new friends and moving to someplace where you don't know anyone; it's new, and it's a big adjustment. I have a pretty outgoing personality, so making friends wasn't very hard for me. It was easier than I thought it would be. 
I do like the recognition my dad gets because he's been through a lot, so he deserves it. And all of the school military events – I always like them because it just shows me how great of a person he is and how much he's done for our country.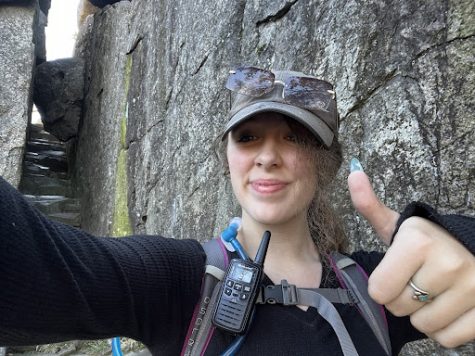 Autumn Dunlop
I admire a lot of things about my parents serving in the Air Force as they continue to inspire me with stories they've shared together. I really admire my Mom for being one of the few females to deploy with her unit with the F117 in Desert Storm. She helped to pave the way for women coming into the military today by being the first female master instructor in AFOTS [Air force officer and training squadron] and teaching alongside my father in OTS [officer training school]. I strive to follow in my Mom and Dad's footsteps as a leader who cares about their people. My mom retired after more than 20 years and my Dad was in for 9 years.
I think that month of the military child is important because we can recognize the kids who have made sacrifices along with their families. Whether it's having to leave behind a friend group, leave their school, or leave the state, they are routinely challenged by having to start over in a new environment, and they should be recognized and appreciated.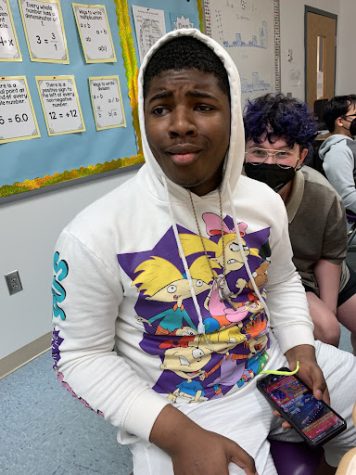 Jarrod Davis
My mom didn't join the army until 5-7 years ago. My mom has been deployed before. Sometimes she has to do a recruiting mission, and sometimes it's basic training. Many times, she asked our family members to watch over me. Mostly, it would be my grandma. To make sure I'm safe and good. 
We have to move every three years. I usually just bring the same personality everywhere because in middle school I would always do random stuff, and I do that here as well. I say the same thing everytime we move – I'm going to miss this, I'm going to miss who I was before. But now I would say the same thing about the place I'm leaving to.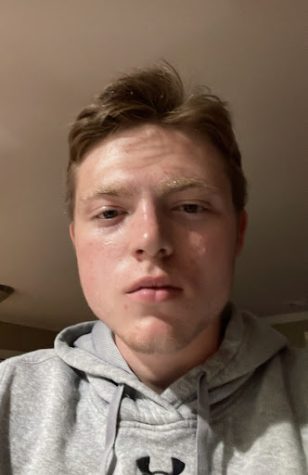 Billy Jansheski
 We moved a lot. My dad is in the Air Force. There were a lot of deployments. Some for a week, some for months, some for a year. I've moved 8 times to date, and I'm a lot colder than most of the people I know. This seems to be a result of the moving. The constant adjustment to new environments, making acquaintances and friends, and moving things around was a pain.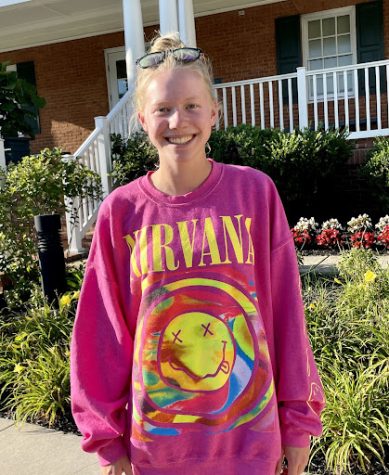 Reagan Slinkard
My dad serves in the air force. Every few years I get to move, which can be hard, but it can also be fun. I get to meet new people and see new places. I've lived in South Dakota, Texas, Alabama, Virginia, and Florida. Definitely the hardest challenge I've had to face was moving away from my friends, it's hard, and also just having to start over. Like once I'm settled in one place, I have to start over in a different state, different home, different lifestyle. I'm naturally shy, so I've had to branch out and meet new people, which has just changed the way I live life. I feel like I've come out of my shell each time, and I feel like it's gotten easier. It's still hard, but I get to talk and meet new people. Making friends always took time, but it wasn't very hard. There are some times when I wish that – maybe if I would have stayed in one place – I would have had that close group of friends. But honestly, I've been able to make friends everywhere I've moved.
My dad has deployed twice since I was born – six months at a time each. That, I remember, was the hardest thing ever. Me and my dad – we're like opposites but we're also the same person, and it was hard to literally not be able to see him for six months. With his job, he's at work from 6AM-5PM, which is hard sometimes. But he's always there when we need him.