Count-Down to Dracula
      At the end of April, the Lake Braddock Theatre will be performing Dracula adapted by Steven Dietz. The performance will be a true to the book rendition of the tale of Dracula who uses a British citizen to release his evil on London. Dracula's opening performance will be this Thursday, April 27th at 7:30pm with other performances Friday, April 28th at 8:00pm, and Saturday, April 29th at 2:30pm and 7:30pm. They will all be held in the Lake Braddock Little Theatre, and you can purchase tickets at lbtheatre.com.
      Lily Tran, a senior member of the crew for Dracula, is very excited for the upcoming performances, as they'll be her last part of the Theatre program.
      "Rehearsals have been going really well. We're currently in dress rehearsals and the tech along with the actors are really coming together. I'd say after these rehearsals we're in really good shape for thursday." 
      As the story follows the infamous blood thirsty vampire, play-goers can expect more gore than ever before seen in a Lake Braddock theater production. Tran warns those in the audience of the blood and screaming that goes on in the play. 
      "People can expect a lot of screaming, blood, and amazing dancing from the ensemble members." Aidan Chomicki, a junior ensemble member, gave some insight about the structure of Dracula rehearsals. 
      "So Mr. Mirabal gives us a talk in the beginning and then everyone starts getting ready, makeup mostly. Then we eat because that takes a little while, and then we get ready with everything else like microphones and costumes and the rest of our makeup because we have cool fangs and bite marks. Next we run the show and try to stimulate doing it with an audience as much as we can, then he does notes for what he feels like an eternity and we clean up and leave." 
      Chomicki also mentions that the set is extremely impressive, and he believes it is the coolest part of the show. When asked about how prepared he feels for the performance, he states that the ensemble has had a while to get comfortable with the big dance scenes in the show. He says that he's feeling prepared, and the full ensemble dance scenes have really come together and look very cool. 
      Lake Rusch, senior who plays Mina Harker, recalls how difficult this past production has been for themself specifically. 
      "Rehearsals have been some of the most intense work I have ever done in all 4 years of my high school acting career. They've felt so long, but the work we've been doing has been so extensive. I'm not even the one who stays after to work more. That's all the tech departments, they've been the real glue holding us together these last few weeks." 
      Thursday night marks Lake's "first last" performance, and although rehearsals have been intense, the cast and crew are more than ready for their final act of 2023. 
      "I think we're ready for Thursday, and I think we'll be even better by the Cappies night. I'm really excited to get this show in front of people, the audience reactions are going to be the best part of the show."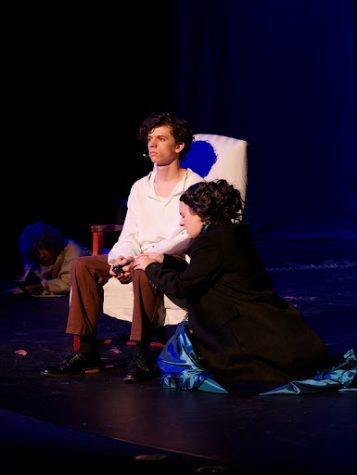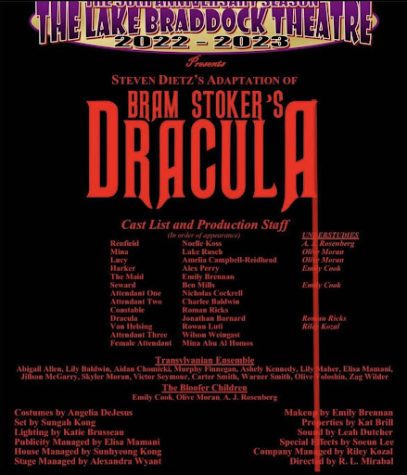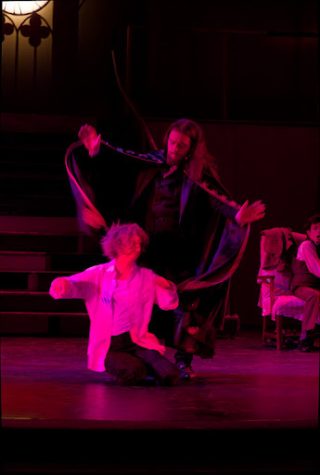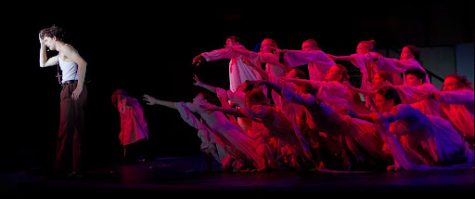 The theater program has put their BLOOD, sweat, and tears into this production you do not want to miss it.